Goodbye 2012, hello 2013. After my first full year as a business attorney in New Orleans, I've compiled a short list of New Year's Resolutions for a small business owner. Generally, each of these recommendations is based on my conversations with business owners about how to avoid trouble, or be in a better position to handle trouble when it arises.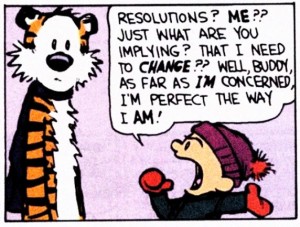 Keep an Accurate Accounting of Income and Expenses
Keep an accurate accounting of your business income and expenses. This year, I've been dealing with many business owners who want to file claims in the BP Oil Spill Settlement. Some have the documentation they need to show their losses, and they've been able to make significant recoveries. Other businesses do not have any financial records, and it's harder for them to make claims because they can't prove their income or expenses.
The BP Oil Spill Settlement isn't the only reason to keep track of financials. If someone wants to buy your business, or if you need to plan for litigation, you need to know these numbers. Quickbooks will only set you back about $150, but having a clear financial picture of where you've been and where your business is going is worth well more than that.
Organize your Business Documents
Some business owners have documentation all over the place. All your business docs, such as leases, insurance forms, employment records, corporate minutes, and any other thing related to your business should be in one easy-to-find place. Also, someone else business the one business owner should know where these docs are, or how to find them, just in case something happens to you.
Put it in Writing, and Have it Reviewed by an Attorney
Without a doubt, the biggest issue I've faced this year is business owners who made an agreement without putting it into writing. It's very hard for an attorney to help you if something goes wrong with that agreement. The second biggest mistake is not having that agreement reviewed by an attorney. Sometimes, the business owners do have contracts in place, but the contract doesn't spell out their rights properly, or puts the client at potential disadvantage. Although all those "boilerplate" clauses at the bottom of contracts often seem unnecessary, they are there for a reason, and it's important that your contact spell them all out.
So, that's my suggestions. Keep your books in order, organize your legal documents, and put everything in writing (and make sure it's in your favor). These steps do require a small investment of time and money, but they're just that, investments. If trouble does arise, you'll be glad you made them.
Happy 2013, Everyone!
read more