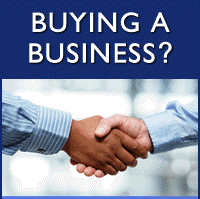 When purchasing a business (anywhere, not just Louisiana), it's important to perform a due diligence review. But sometimes, even after conducting a thorough review, something unexpected pops up. This happened to one of my clients recently.
A small business client recently purchased a New Orleans restaurant. Rather than transferring the assets of the business, the sale was simply an exchange of the membership interests of the limited liability company (LLC) that operated the business. This means that the new owner assumed the existing LLC, including the equipment, assets, debts, and liabilities of the company. The new business owner did not believe there were any existing debts or liabilities, and, at the time, he was not represented by an attorney.
The Liability Rears its Ugly Head
A few months after the purchase, the client received a citation from the New Orleans Alcoholic Beverage Control Board.  The petition, sent by the New Orleans City Attorney, included an order to appear in front of the Control Board and argue why the restaurant's alcohol and liquor permit should not be revoked. Needless to say, the business owner was a bit spooked considering his liquor permit was now at risk.
The letter from the city also included instructions for arranging a settlement conference. Since neither the client, nor myself, were exactly clear on the charges being brought against the business, the settlement process seemed like a good opportunity to assess just what the city actually had as evidence of a violation (Hint: If you receive one of these petitions, always schedule a settlement conference). We called the city attorney, and a settlement hearing was arranged for the following week.
Unforeseen Liabilities
At the settlement conference, the city attorney indicated that the business had settled another violation approximately 3 years ago, when the previous business owners were still operating the establishment. Because of this previous violation, the settlement for the current violation would not be as lenient as in the past. That seemed a bit absurd, since ownership of the business had changed.
I argued that the infractions by the previous owner should not count against the new owner, but it was of no use. The City Attorney was adamant that violations followed the business, and not the owners of the actual business. Essentially, the new business owner would be penalized for a violation by the previous owner!
Due Diligence Will Pay for Itself
In the end, the business owner was able to settle the dispute with the city without losing his license. But, after this experience, he learned to be more diligent about existing liabilities to protect himself the next time he purchases a business. If you're curious to hear about some of the options you can use to protect yourself from hidden liabilities, just ask in the comments.
read more